The Sapphic Orcs of Torden
Follow sapphic orcs and their lovers in Torden, an orc country on the brink of war. Each book can be read as a standalone.


Genre: Fantasy romance, monster romance
POV: Third person, past tense


List of Books in Series
The Orc and Her Bride
The Orc and Her Bride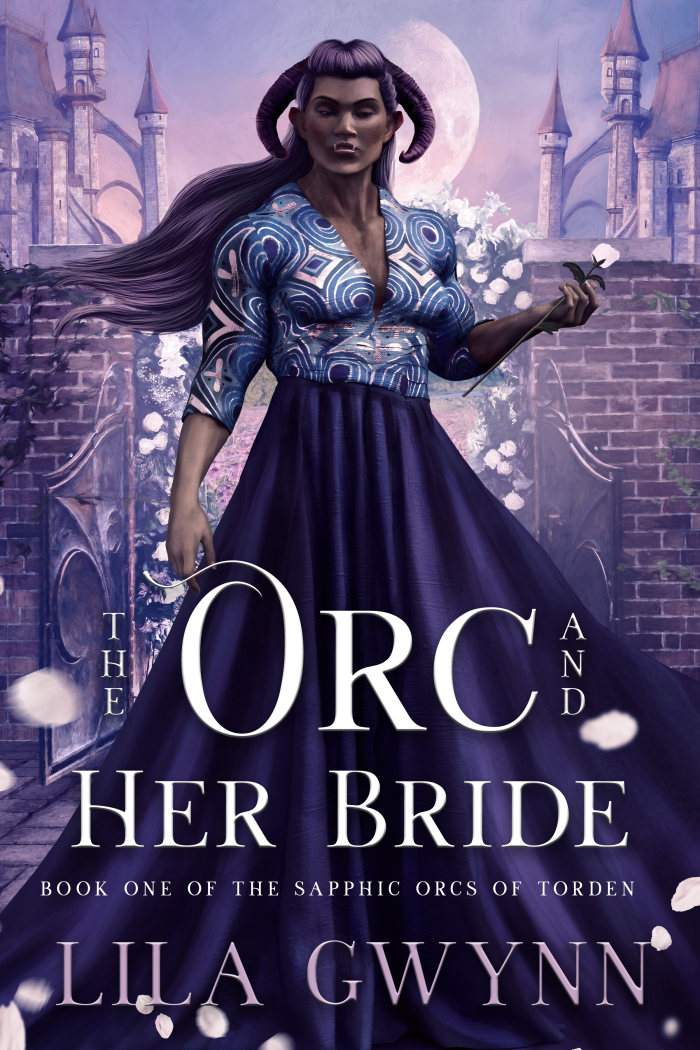 Sapphic fantasy romance with a monstrous twist…
RUGA KARRSDAUGHTER, dutiful orc princess with a heart of gold, has spent the years since her sister was elected queen serving the orc country of Torden. Her duties now include marrying an elf princess for a much-needed alliance against an outside threat.
ELKETH CERIDWEN, rakish elf princess with a penchant for chaos, has never lifted a finger in her life. Now that an engagement is sprung upon her by the stern elvish king, she has to fulfill a fifty-day betrothal period in Torden surrounded by strangers…unless she can wreak enough havoc to get sent back home.
These poor orcs don't know what they're in for.
A gentle orc princess is betrothed to a bratty elf princess in this sapphic fantasy romance. This novel is first in The Sapphic Orcs of Torden series but can be read as a standalone.
---
Book Information

Release date: February 21, 2023
Length: ~52,500 words
ISBN-13: 979-8-9853385-5-3
Cover design: Sarah Waites at The Illustrated Page Book Design
Romance, sex, & HEA spoilers

Romance: F/F (pansexual orc & lesbian elf)
Sex: three explicit scenes
HEA? yes
Trigger Warnings

Unlikeable main character
Explicit sexual content
Alcohol consumption (sometimes to excess)
Near-drowning scene
---

Buy the book: